Cyber Ireland National Conference 2023 Back to events list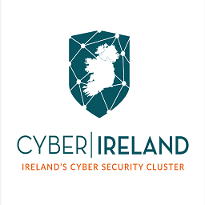 Date: September 27th, 2023 from 08:30 to 16:00
Price:Member €150.0
Price:Non Member €300.0
Venue: Galmont Hotel
Website: https://cyberireland.ie/
Tickets include:
Access to all sessions on 27th September
Lunch and light refreshments
Evening Social Event & Networking 26th September
*Member tickets are available to Cyber Ireland Members only – see our membership list. You will need to register with your organisation email address as proof of membership.
**If you are not a Cyber Ireland member, we have a limited number of non-member tickets available. Applying for membership prior to the conference will not guarantee the membership ticket rate.
Limit – there is a 5-ticket limit per organisation due to high demand and to allow for a diverse mix of attendee organisations.
Payment is by credit card.
We will consider refunds in some circumstances up to the 6th September. Please review the Terms & Conditions (incl. refunds) before purchasing your ticket – here.
QUeries
You can review the conference FAQs - here.
FOR ANY QUESTIONS, PLEASE CONTACT US DIRECTLY AT: conference@cyberireland.ie